Ive had a lot of people ask me about this website, how to set one up, and asking whether they would be able to do it for themselves...... The answer is YES !
So, I thought I'd explain the process here and tell you what you need, and how to do it the right way. This site has been up for about 6 years now, and it was a long process to get it to where it is now. I could have saved a lot of time and effort though if I had followed these pointers below.
So, you want to create your ownWEBSITE?
First - do you have your own computer? You will need a late (ish) model up to 3-4 years old, and you will need an Internet connection. You could use your computer at work, but usually it wont have the right type of internet access.
Software?? You can either create the site on your computer using special web design software, or design the site over the web, but I don't recommend this. The best software I have found is Macromedia's Dreamweaver 4. Its a completely Graphical way to design a WEBSITE, and you don't have to do any coding, its all done for you. Microsoft Frontpage is Ok as well, I prefer Dreamweaver.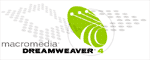 Webspace? You will need a place to host your WEBSITE. The best option is to use the free space that came with a dial up or broadband account, or you could get free space off the net, but usually this will include advertising banners/pop-ups. Usually your ISP will give you 10 - 20 Meg free space - this should be plenty. This site is 30 Meg in size because of all the pictures, so I needed a bigger host. Contact your ISP, they will show you how to use your free space. You will need a way of uploading files. Most ISP's use FTP (File Transfer Protocol) to get your files onto their servers, Dreamweaver is also an FTP program, and will transfer all your files to your host easily.
Design? Designing a site is a lot like putting together a document in a word processor, except that you use a lot more colour, pictures and tables. Tables are the secret to all web pages, and although you cant see them, they are used all over this site. Website files are saved as HTML documents. It is possible to design a website in Microsoft Word - but I don't recommend it. Below you can see a screenshot from Dreamweaver showing invisible tables in white.

Graphics?? All good sites are made up mainly of graphics not text. Start off with text, then add a few graphics. Try and keep the same feel throughout though. As a rule - you might need a graphics editing program, JASC Paintshop Pro is great for beginners to medium level, and cheap. Adobe Photoshop is the Rolls Royce of imaging but expensive. Graphics can be saved in 2 formats, GIF or Jpeg. Gifs are ideal for Graphics, banners, and type.You can only have 256 colours, and they work best for uniform/few colours. Jpeg's are used only for photographs. Jpegs lose quality each time you save (compress) them, so dont keep changing and saving them. They use technology that discards picture information to compress the images smaller, but this is hardly noticeable in colour pictures.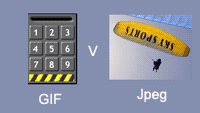 Training??

Now - the number one tip I can give you. Go and buy a book called "Dreamweaver H O T(Hands On Training) by

Lynda Weinmann

. Its the absolute best way to learn Dreamweaver, has a free CD with a copy of Dreamweaverand other software, training Videos on the CD, and all the examples and work files used in the book. Go through all the chapters, which you could do in a day - and you could have a site up and running in 24 hours.

I can't recommend this book enough - Its written for the absolute beginner, and goes all the ways up to web-designer level. Its about £30 from

Amazon

, take a look - and read the reviews.

(Note - The latest version of this book is Dreamweaver MX H.O.T.)

So there you go - I have tried other web design software like Microsoft's Front-page, but I find the graphical interface of Dreamweaver so much easier. The help with DW is also excellent. So go on - give it a go.

Start with a basic site - but before you start, P L A N what you want to do first, decide what pages you will have in your site before you build them. Then start with one page, you can use this page as a template for the other pages in your site.

As I mentioned earlier, GIF images can only save 256 colours. Dreamweaver defaults to using a group of web safe colours (216 of them). These colours will display correctly on all computers and all operating systems. Stick with these coulours for text, lines, borders, backgrounds etc.

Once you have a site up and running properly (test all the links), you can submit your site to a search engine, and try to get it listed, bringing people to your site. The are a few things you need to know about this, but they are explained in the book.

Have fun designing it. Its a quick learning curve, and is very rewarding when you get good feedback..
Finally - this is the equipment/software I have been using to design and maintain this website: